Once a doctor has reviewed your labs, you will receive an email notification that your lab results are ready to view. Typically, this is 3-5 days from when you provide samples to the lab. If you have any questions about your lab results, feel free to give us a call at 1-800-221-5140 or email us at info@plushcare.com.
There are two ways you can look up your lab results:
Website:
1. Log into your account at www.plushcare.com
2. Click on Lab Results from your dashboard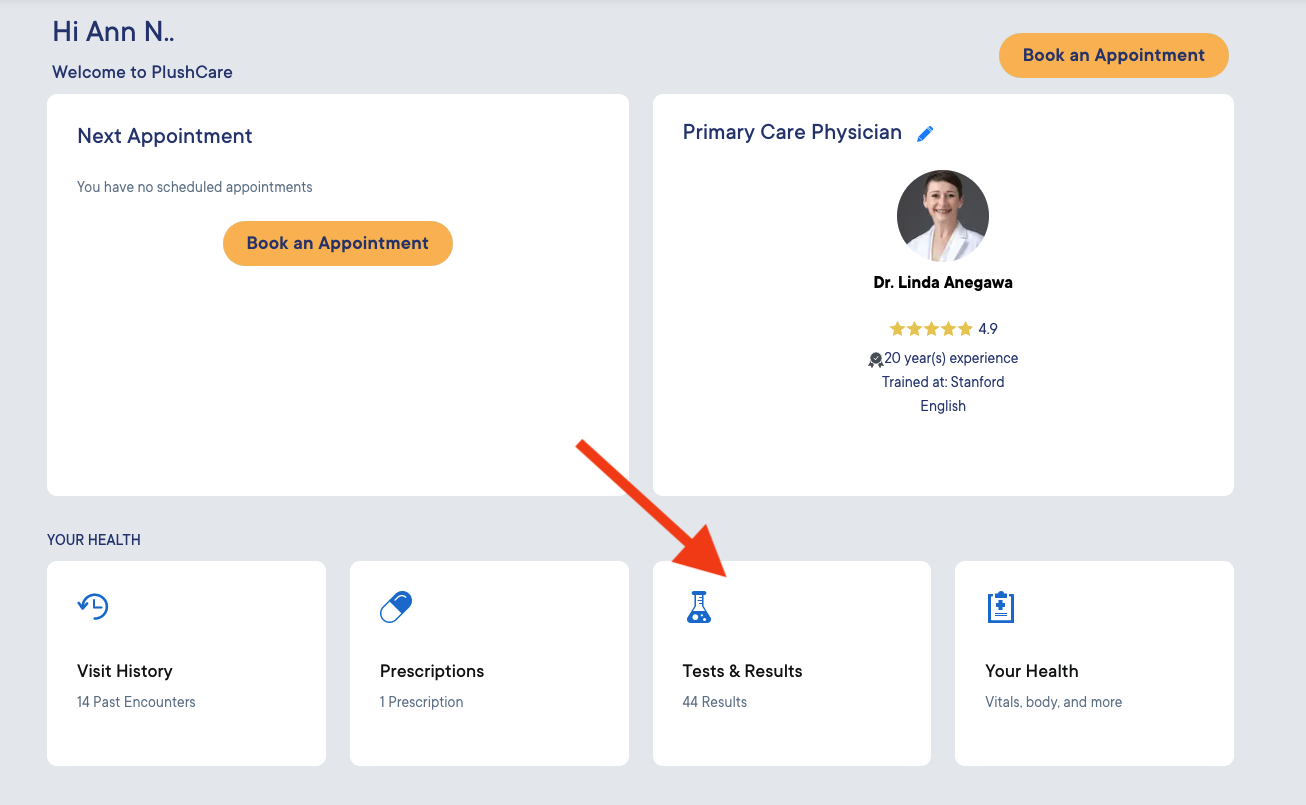 3. Click on the lab tests that are ready to review, in this section you will see any notes sent from the doctor or the next steps. Click on "View Results" this will open the PDF file of your results.
PlushCare App:
1. Log into app
2. Click on "My Health"
3. Click on " Test Results"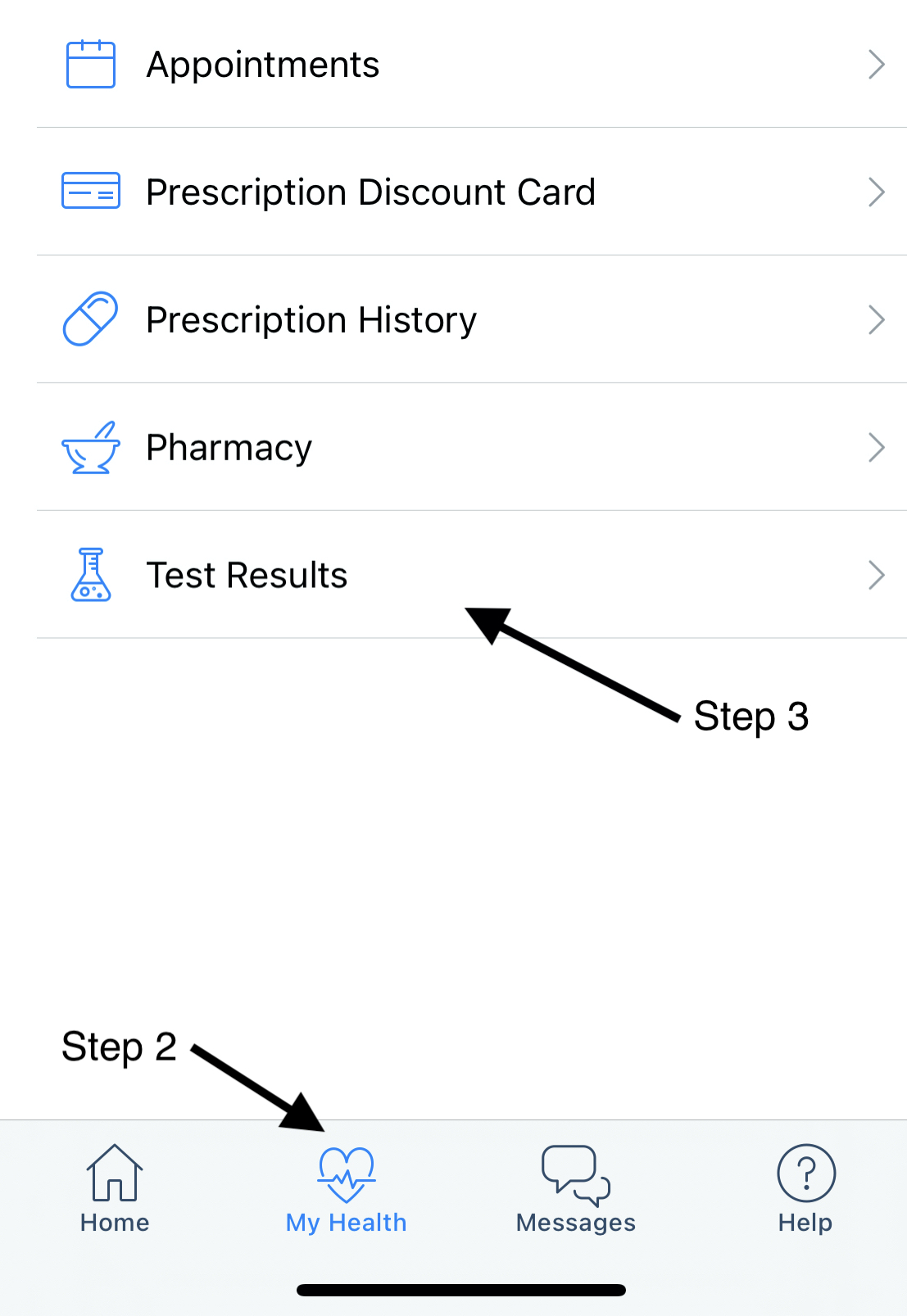 4. Click on the lab results you are looking to review under the completed tab.