All of our doctors have graduated from the top 50 medical schools. You can learn more about our doctors throughout the booking experience.
Here's How:
While looking at available appointments, you should see on the left-hand side, under the doctor's picture, "view profile".

When you click on "view profile" you are able to see the doctor's profile which includes but not limited to: patients' reviews, education, and language(s) spoken.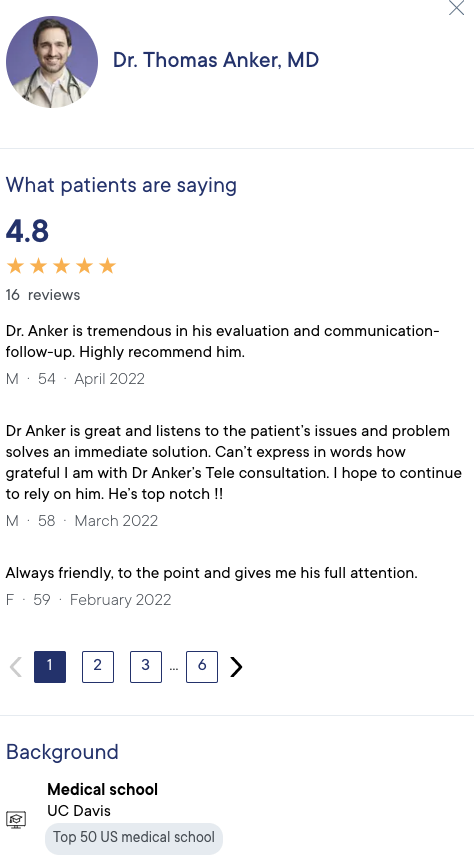 If you have any questions or concerns, please give us a call at 1-800-221-5140 or email us at info@plushcare.com.