If you would like to unsubscribe from our marketing emails, please navigate to the very bottom of the original email you received and click on the "unsubscribe" hyperlink.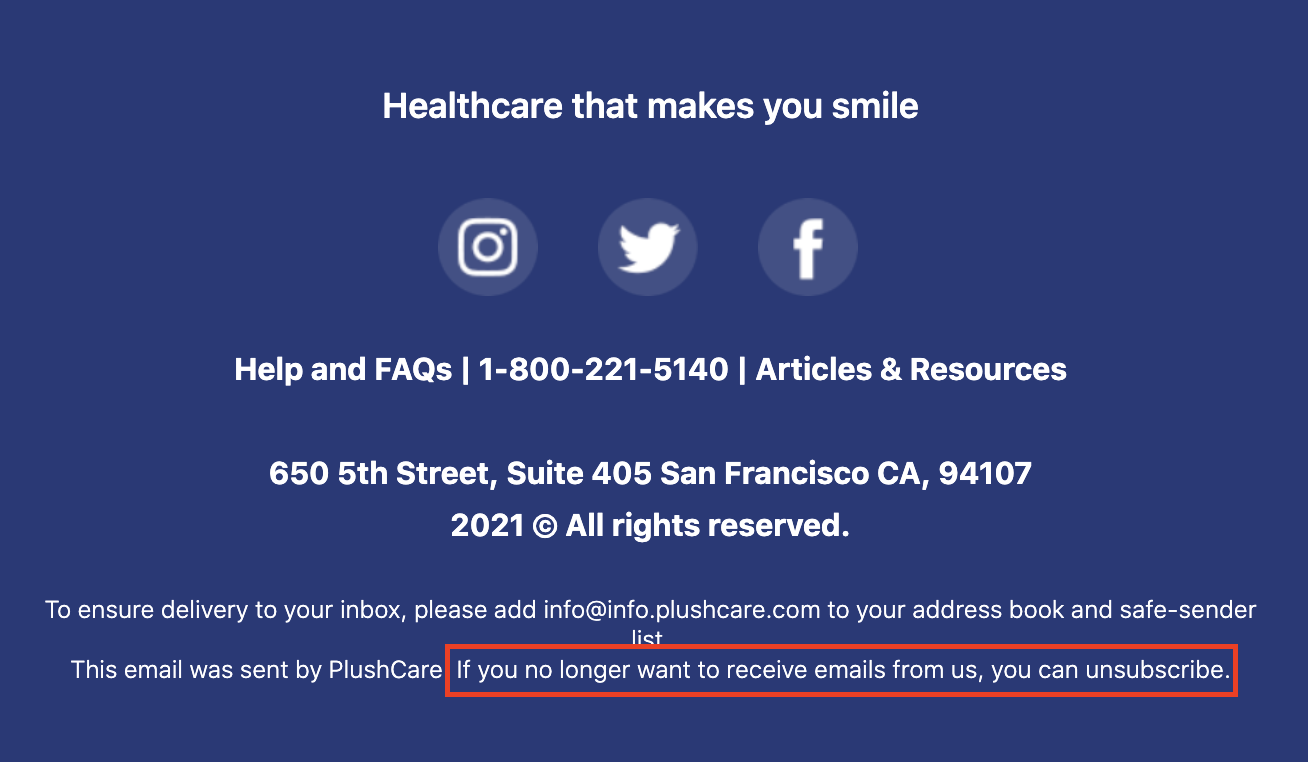 If you have any questions or need additional assistance, email us at info@plushare.com or call us at 800-221-5140.
Please note, that you will not be able to unsubscribe from our Care Team messages as they often are tied to important medical concerns.